Redi-Rock Retaining Walls - Extraordinary Strength
Extraordinary Stone Aesthetics
Trapezoidal Shape = Beautiful Curves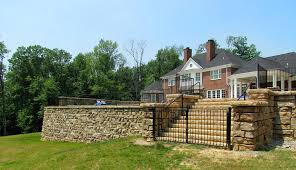 Inside or Outside Corners
Inside or Outside Corners
Unlimited Colors
Located along the cliffs in Sydney's Vaucluse district, Bryant Hill is an exclusive lifestyle community just recently completed in 2014. Bryant Hill – designed by the world-renowned Hayden Collective, features luxury residences in a wide variety of styles, along with handy amenities like a poolhouse, café, and coworking space located on premises. Photography in this template courtesy of Shantanu Starick.
Beautiful Textures = Beautiful Walls
Redi-Rock Blocks are cast in molds taken from actual stone and give each block a very detailed, deep and natural texture. Select from designer rock faces of Cobblestone, Ledgestone or Limestone texture with unlimited color options. Redi-rock Block Planters, Garden Corners, Steps, Columns and Caps an aesthetic finish and grandeur to projects.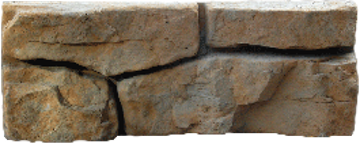 Up to 115 sq. feet of non-repeating texture and unlimited color options available.
Perfect for projects that need a smaller-scale look since each one-ton block features the appearance of six smaller blocks
Feature a natural split limestone texture that beautifully mimics real quarried stone. These large-scale block faces look great on a variety of project applications with up to 23 square feet (2 square meters) of non-repeating texture available